President Swart Park
President Swart Park

The President Swart Park is situated in Bloemfontein in the Free State, South Africa. There are two parks on the west of the city centre, President Swart Park and the Kings Park. The President Swart Park forms the focal point for sports activities. The Free State Stadium is situated in the President Swart Park and seats 35,000. This is where major sporting events take place such as rugby and soccer matches. There is also a cricket and athletics stadium. It is the largest of Bloemfonteins recreational areas. The stadium also boasts a heated swimming pool and tennis courts. The surrounding gardens are immaculately manicured and it is a popular sporting facility.

For more information contact:
Motheo Tourism
60 Park Road
Willows
Bloemfontein
Tel: +27-51-4058489
Fax: +27-51-4473859
Accommodation Near President Swart Park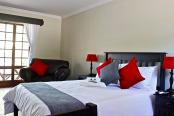 Sleeps: 23 in 11 units/rooms
0.7km South West of President Swart Park
Situated in the heart of Bloemfontein, The Nightingale Guesthouse/ B&B is conveniently close to all major attractions in Bloemfontein, Free State. We offer We offer 11 En-Suite rooms. 3 x Double, 1 x Twin, 1 x Family...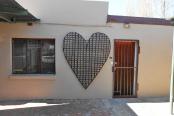 1.1km South West of President Swart Park
Wilreco is a fully equipped two bedroom self catering flat that is situated Park West, Bloemfontein. We offer you comfort, space, safety and a clean friendly environment to stay.
1.1km North of President Swart Park
The Corporate Boutique Hotel and Conferences in Westdene, Bloemfontein, Free State caters for different types of stay - tourists, business trips, weddings, conferences, events or just for the occasional overnight.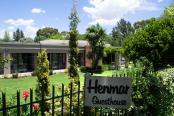 1.2km North West of President Swart Park
Henmar Guest House is situated on the border of Brandwag / Bloemfontein. We offer luxury, tranquillity and style, each room is unique in appearance. he 6 Luxurious en suite rooms have air conditioning, built in cupboards, tea/coffee...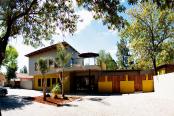 Sleeps: 26 in 12 units/rooms
1.2km North West of President Swart Park
A Contempo Guesthouse is situated in the business hub of Brandwag / Westdene and is close to the Loch Logan Waterfront, Mimosa Mall, Mediclinic & Sports Stadiums in Bloemfontein.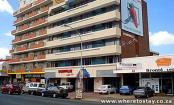 1.3km North East of President Swart Park
Stanville Hotel consists of 46 rooms and is conveniently located in the center of Bloemfontein. The hotel is within walking distance from the Waterfront, rugby / cricket stadium Sand du Plessis theatre, all government buildings and the Hospital.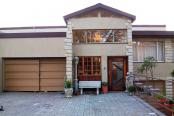 Sleeps: 14 in 7 units/rooms
1.6km North West of President Swart Park
Set in the suburb Brandwag in the heart of the northern business part of Bloemfontein, bordering the Tempe golf course, Brite Star B &B Guesthouse awaits with the Bisschoff Family ready to be your hosts.
Sleeps: 35 in 13 units/rooms
1.7km North East of President Swart Park
Belmont is a luxury 4 Star guesthouse situated in a well established residential area just north of the city centre with easy access from all main routes. The guesthouse has thritenn stylishly furnished en-suite bedrooms, providing excellent ....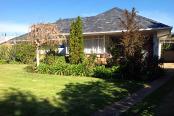 2.0km North of President Swart Park
Blueberry Hill is a new, easy to find, establishment, situated in the safe up market northern suburb of Dan Pienaar, Bloemfontein. Accommodation comprises a luxurious three bedroom house, swimming pool, braai area, etc
Sleeps: 18 in 4 units/rooms
2.1km North of President Swart Park
Abba Self Catering HOUSE and flats are situated in the upmarket suburb, Bloemfontein. We cater for corporate guests, touring groups, families, school groups and sport teams, but also for single and double accommodation.