The Van Riebeeck Hedge
To many this historical hedge of intertwined indigenous wild almond trees represents the beginning of a racial conflict in South Africa, Apartheid. This hedge of trees can be found in the Kirstenbosch National Botanical Gardens, and is one of the first barriers ever set up by "white" settlers in the Cape to prevent access for the local Khoisan people. It was seen as the first of many steps taken by the settlers to dispossess the local African people and to keep the best Africa had to offer to themselves, and this was in 1660. Most of those barriers have been broken down over the last almost 20 years, but it has been a long and hard struggle and this 350 year old hedge serves as a reminder of a strong peoples fight for freedom. An interesting point about Wild Almonds is that they contain cyanide and are poisonous unless specially treated by soaking and roasting, a technique discovered by the Khoisan people who used to eat them.
Accommodation Near The Van Riebeeck Hedge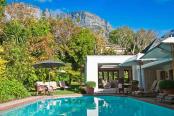 1.9km North East of The Van Riebeeck Hedge
Fernwood Manor is an elegant colonial style home in the leafy suburb of Newlands surrounded by lush greenery with wonderful mountain views.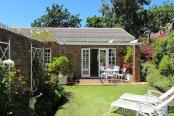 2.3km South of The Van Riebeeck Hedge
One or two bedroom cottage. En-suite bathroom with shower or full bathroom. Open plan kitchen/lounge/dining room. All essential appliances such as colour TV with M-Net, fridge, microwave, hair dryer, alarm clock radio, iron, ...
2.4km North East of The Van Riebeeck Hedge
Southey Cottage is located near the slopes of Table Mountain in the beautiful leafy suburb of Upper Claremont. It has a lovely sheltered and private garden - with pool, trampoline and superb mountain views, and secure off street parking.
2.4km North East of The Van Riebeeck Hedge
Acorn Tree, family accommodation sleeps 7. All double bedrooms open onto the sunny, quiet private walled garden with wonderful mountain views. Gas and electric cooking facilities, dishwasher, microwave, tumble dryer, washing machine. Auto garage...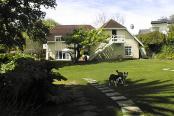 2.5km South East of The Van Riebeeck Hedge
Guests are welcomed to the tranquil beauty of the garden and the tastefully decorated interior by Annelie and her right-hand, Engela. Together they are more than qualified to see that your every need is catered for, from impeccably kept rooms and ...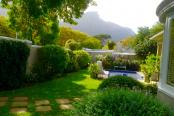 2.5km North East of The Van Riebeeck Hedge
Doris Cottage offers cosy and comfortable accommodation and is situated in a leafy quiet neighbourhood. It has a separate entrance and rose filled patio. The cottage is fully equipped and tastefully furnished with a kitchen. Ideal for a couple or single g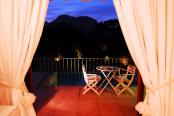 2.6km East of The Van Riebeeck Hedge
Take time out to discover a piece of Paradise tucked away in the heart of one of Cape Town's most exclusive suburbs. Complete tranquillity and privacy are afforded down a long tree-lined driveway.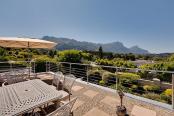 2.7km South of The Van Riebeeck Hedge
Le Bonheur is ideal for Film shoots, Company Conferences, Weddings or just for the family, couple looking to get away from the hustle and bustle of everyday life and having a holiday of a lifetime. 2 executive fitted bars which lead onto a...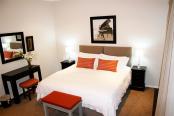 Sleeps: 9 in 3 units/rooms
3.2km North East of The Van Riebeeck Hedge
Glencoy is an upmarket, private self-catering apartment and en-suite guest room. It is situated in the quiet residential area of Upper Claremont.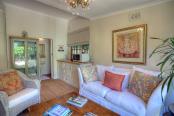 3.2km East of The Van Riebeeck Hedge
Hillingdale on Alexandra has 3 self-catering units all of which have Full DSTV package, Wi-fi, Their own private balcony/patios, Fully equipped kitchenettes, Private, secure off-street parking.