Ebenezer Dam
Ebenezer Dam

Built in 1959 on the Groot Letaba River near Tzaneen in the Limpopo province, the Ebenezer Dam is maintained by the Department of Water Affairs and Forestry. The Dam has a surface area of 386 ha and when full provides the Ebenezer Dam Reservoir with 69.1 million cubic meters of cool and clear water. The dam has a beautiful scenic spot for picnicking (Public) as well as other water sports, and even river raft trips can be organized for groups between 10 - 30 people. Bank fishing is very difficult at the dam as the bank are steep because of the terrain but boat fishing is sure to pull in one of the following found in the dam; Largemouth Bass, Smallmouth Bass, Rainbow Trout, Carp, Kurper, and Barbel. There is also a pleasant campsite for overnight trips, with a slipway for launching boats (Unfortunately there is a fee for launching)

For more information on launching and other fees and times contact The Boat Club on +27-15-276 2341
Accommodation Near Ebenezer Dam
4.4km South of Ebenezer Dam
Boskiep is a convenient stopover or holiday base, an affordable self-catering flat let for business travellers, sales representatives, tourists and nature lovers in the beautiful tropical Tzaneen.
4.9km South East of Ebenezer Dam
Oppie Oewer chalets is a 2 hectre small holding situated 5 km from the centre of town and is set on the banks of the Letaba river.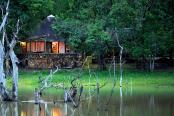 Sleeps: 20 in 7 units/rooms
8.1km East of Ebenezer Dam
Mowana Self-catering Chalets is situated in a safe and electrified fenced game farm 10 km outside Tzaneen on the Phalaborwa road (R71) in the sub-tropical Limpopo Louveld Province.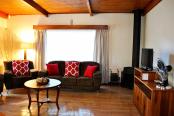 Sleeps: 12 in 3 units/rooms
13.4km South of Ebenezer Dam
Escape the city rush and come explore the beauty of tropical Tzaneen. Hillbilly Haven offers comfortable, affordable self-catering accommodation for 2-12 people. Hillbilly Haven consists of three, comfortable, self-catering, family units, perfect...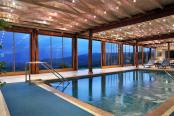 14.9km South of Ebenezer Dam
Easily accessible from Gauteng, Coach House Hotel & Spa offers country style hospitality and comfort in tranquil settings. Internationally renowned, this gracious estate is situated on 560 hectares in the lush sub-tropical Letaba district of Limpopo.
Sleeps: 23 in 7 units/rooms
15.4km South of Ebenezer Dam
Granny Dot's is set up in a warm and welcoming way, an ideal getaway for leisure travellers and jaded business executives. Within the guest house there's a choice of 4 double rooms and 2 outside rooms. All are...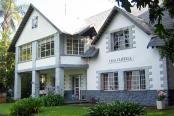 Sleeps: 100 in 10 units/rooms
17.2km South West of Ebenezer Dam
Stunning views from this three storey Manor House in the heart of Magoebaskloof. The house, of historic value, was built by Italian Prisoners of World War II and has been lovingly restored in keeping with the architecture and style of the period.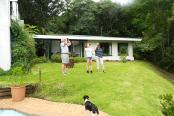 17.2km South West of Ebenezer Dam
Owl Cottage offers self catering for up to six people, there is an open plan kitchen, dining and sitting room. 3 separate bedrooms all with single beds, one en-suite + a large family bathroom.Stoep with braai facilities.Pool great views.Good birding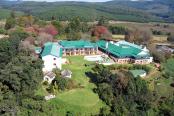 19.2km South West of Ebenezer Dam
Set in the dramatically beautiful Magoebaskloof area, this charming country hotel offers guests a chance to enjoy an idyllic and relaxing break in the countryside. Arriving guests are welcomed by an attractive entrance square with a magnificent mural and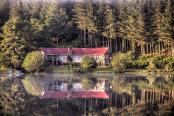 19.3km South West of Ebenezer Dam
The house is scenically placed next to the Haenertsburg Trout Association's trophy dam with great views over the dam and indigenous forest. The house accommodates 6 adults and 2 young children, sharing with their parents in the master bedroom.