Debengeni Falls
Debengeni Falls

"The place of the big pot" is the english translation from the Pedi language for the word Debengeni. And what a word to describe what nature has created at the foot of the Magoebaskloof mountains, just out Tzaneen in the Limpopo province. The Ramadipa river cascades over 80m down the Debengeni Falls into a large basin which has been slowly formed over millions of years by the rivers powerful forces. Today the basin is an ideal spot for the tired hiker, or even just the picnicking family to stop and take a dip in the cool refreshing waters. (Please note that there are no lifeguards present and swimming is at your own risk, and due to seasonal temperature changes, swimming is only recommended between December and March.) The surrounding area at the foot of the falls is ideal just to spread out you blankets and relax under the trees, with a few short walks leading from here into the De Hoek State forest. If you enjoy extreme sports there is also a challenging15km - 18km mountain bike track, the Debengeni Downhill, to test your skills and endurance.

For more information contact Magoebaskloof Tourism on Tel: +27-15-2764880

Directions
From Johannesburg/Pretoria, take the N1 to Polokwane, approx 10km before you get to Polokwane, turn right toward Tzaneen. After a approx 15km, at the second traffic light, turn right towards Tzaneen and Haenertsburg. From Haenertsburg town, drive straight on the R71 for another 16km until you get to Magoebaskloof. At the bottom of the Magoebaskloof Mountain Pass on the R71 route between Haenertsburg and Tzaneen you will find the Debengeni Falls.
Accommodation Near Debengeni Falls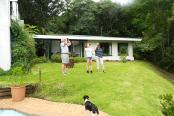 5.4km South of Debengeni Falls
Owl Cottage offers self catering for up to six people, there is an open plan kitchen, dining and sitting room. 3 separate bedrooms all with single beds, one en-suite + a large family bathroom.Stoep with braai facilities.Pool great views.Good birding
Direct Enquiry
Call Direct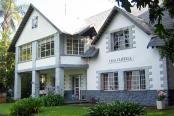 Sleeps: 100 in 10 units/rooms
5.8km South of Debengeni Falls
Stunning views from this three storey Manor House in the heart of Magoebaskloof. The house, of historic value, was built by Italian Prisoners of World War II and has been lovingly restored in keeping with the architecture and style of the period.
Direct Enquiry
Call Direct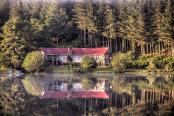 7.4km South of Debengeni Falls
The house is scenically placed next to the Haenertsburg Trout Association's trophy dam with great views over the dam and indigenous forest. The house accommodates 6 adults and 2 young children, sharing with their parents in the master bedroom.
Instant Booking
Direct Enquiry
Call Direct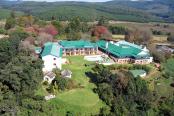 8.1km South of Debengeni Falls
Set in the dramatically beautiful Magoebaskloof area, this charming country hotel offers guests a chance to enjoy an idyllic and relaxing break in the countryside. Arriving guests are welcomed by an attractive entrance square with a magnificent mural and
Direct Enquiry
Call Direct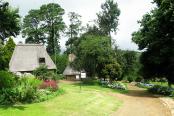 10.3km South West of Debengeni Falls
Located in the beautiful forested mountains and streams of Magoebaskloof, Boscobel Cottages is an intimate luxury self-catering establishment. The three stone cottages consist of a ground floor main bedroom, bathroom and kitchen area, leading out...
Direct Enquiry
Call Direct
Sleeps: 28 in 8 units/rooms
11.2km South of Debengeni Falls
Cheerio Trout Fishing & Holiday Resort is situated in the beautiful Cheerio Valley. Sleeps from 28 - 33 guests.
Instant Booking
Direct Enquiry
Call Direct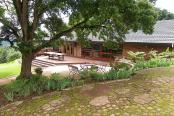 12.0km South of Debengeni Falls
Woodmere Lodge is a stunning self-catering house set in a pretty garden on a timber farm amongst an indigenous forest with far away views. This luxurious Lodge accommodates 10/12 people. We do not accommodate less than 6 guests at a time.
Direct Enquiry
Call Direct
12.2km East of Debengeni Falls
Boskiep is a convenient stopover or holiday base, an affordable self-catering flat let for business travellers, sales representatives, tourists and nature lovers in the beautiful tropical Tzaneen.
Direct Enquiry
Call Direct
Sleeps: 24 in 4 units/rooms
12.9km South West of Debengeni Falls
You could book a Forest Lodge cabin, 3 metres up in the canopy of the indigenous forest, surrounded by magnificent trees, animals and birds. Alternatively, soak up the views at the earthy Thora Boloka Cottage, on the mountain's edge overlooking ...
Direct Enquiry
Call Direct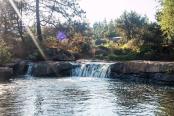 13.3km South West of Debengeni Falls
Zwakala River Retreat is situated on a privately owned farm in the beautiful Magoebaskloof Mountains in the Limpopo Province. Our accommodation includes cosy cottages, a guest house and a private camp site located next to a tranquil river in the mountains