Garden Route Mall
Garden Route Mall
This is the mall for a relaxed, one-stop shopping experience with loads of fun. The mall is near the George airport and has easy freeway access which makes it a convenient stop for visitors as well as residents. The mall has well known traders such as Woolworths, Pick n Pay, Edgars, Clicks and many more. There are also many fine restaurants to choose from.

The Garden Route Mall has a friendly and warm atmosphere and always has something for everyone. Every season is filled with new promotions and expos, from wedding exhibitions to well known artists performing. There are continuous competitions for consumers with loads of great prizes to be won.

So make your way to the Garden Route Mall today for all your shopping and socialising. Just have fun.

Trading Hours:
Mon - Fridays 9am - 6pm
Saturdays 9am - 5pm
Sun/Public Holidays 9am - 3pm
Accommodation Near Garden Route Mall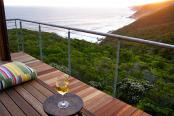 Sleeps: 10 in 2 units/rooms
4.4km South East of Garden Route Mall
Situated in a protected nature reserve perched high on the cliffs and surrounded by forest, fynbos and ocean this is an ideal hideaway for those seeking peace and tranquility.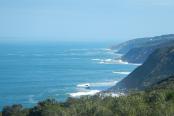 4.5km South East of Garden Route Mall
In the heart of the Cape Garden Route, on the edge of the ocean and amidst glorious fynbos, you find this luxurious secluded holiday home. Situated in a private nature reserve within 20 minutes from George Airport ...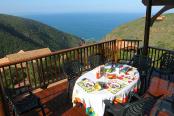 4.7km East of Garden Route Mall
Serendipity is situated in a private nature / game reserve with views of the sea and the Outeniqua mountains from George to Knysna. The luxurious self catering wooden lodge sleeps six in private and is fully equipped, including Jacuzzi.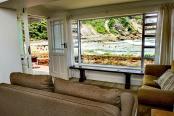 Sleeps: 13 in 3 units/rooms
4.8km East of Garden Route Mall
Self catering house and 2 Bachelor units on the beach-front in Victoria Bay. These non-graded, rustics facilities, offer dream holidays in one of this country's hidden treasures. Truly a surfing, swimming and fishing paradise.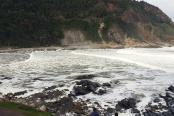 4.8km East of Garden Route Mall
Palm Beach Flatlets in Victoria Bay offers 3 self catering flatlets with breathtaking view of the ocean.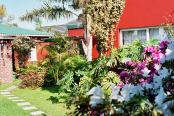 5.2km West of Garden Route Mall
Relax in comfortable, cosy accommodation in a quiet and pleasant suburb. Easy access from N2 route and airport. The Red House is only a five minute walk to George town centre, museum, restaurants and take-aways.
Sleeps: 26 in 11 units/rooms
5.5km West of Garden Route Mall
Die Waenhuis Guest House is in the elegant Caledon Street within walking distance of the business center of George and some outstanding restaurants. Ideal for business people and tourists visiting the garden route.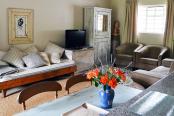 5.6km West of Garden Route Mall
Lollypop is a delightful self catering cottage situated in the heart of the Garden Route town of George It is a cottage situated in a huge lush garden, free standing from the main colonial style house It is tucked away in a tree-lined suburb...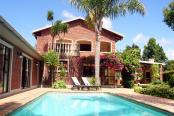 Sleeps: 12 in 5 units/rooms
5.7km North West of Garden Route Mall
Our non-smoking double bedrooms are beautifully decorated and comfortable. Each has its own en-suite bathroom and private entrance. The rooms are equipped with their own tea and coffee facilities, a television, desk, hairdryer, fan and heaters...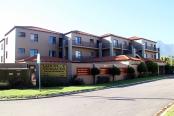 Sleeps: 8 in 2 units/rooms
5.8km West of Garden Route Mall
Lancelot SA is an upmarket and welcoming Self Catering Apartment, situated very centrally in George on the slopes of the Outeniqua Mountains. It provides a convenient base to explore the beautiful Garden Route for leisure or business.