Victoria Street Market
Durban's Victoria Street Market is a vast oriental bizarre with hundreds of stalls offering a huge selection of spices, fabrics, baskets, beads, sculpltures, soapstones, and other African curios.

It is a favourite tourist destination as it offers not only great prices, but a unique chance to experience the atmosphere of an oriental marketplace where haggling is considered the norm.

The market is located at the cormer of Queen St. and Victoria Stt. and has plenty of underground parking.
Accommodation Near Victoria Street Market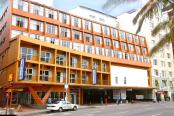 Sleeps: 18 in 8 units/rooms
0.8km East of Victoria Street Market
The Riviera Hotel is a modern attractively decorated low budget tourist hotel offering excellent value and friendly efficient service.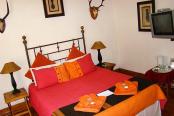 1.2km West of Victoria Street Market
Our lodge has en-suite bedrooms with tv's fans and air conditioners for those balmy Durban evenings. We also offer safe off-street parking, pool bar, laundry / maid service and a fully fitted communal kitchen for your self catering requirments...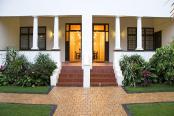 Sleeps: 32 in 8 units/rooms
1.7km South West of Victoria Street Market
All our units are equipped with cooling and heating air-conditioners for your comfort as well as TV, Hi-Fi, DVD Player and a large selection of satellite and local channels for your easy viewing. Tea, coffee and bottled water is complimentary and ...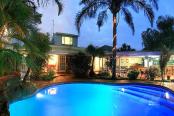 1.7km South West of Victoria Street Market
Built in 1890, Chelsea Villa Guest House is one of the original Victorian Homes in the area. Great care has been taken to preserve most of the original fixtures during times of renovation and decorating, to ensure that the house maintains the ...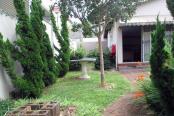 1.9km North West of Victoria Street Market
This is a newly-decorated 3 bedroomed, 2 bathroomed simplex in Durban's fashionable Morningside, within a few minutes' walk from Greyville Racecourse, shops and restaurants, and within a few minutes' drive of all Durban's amenities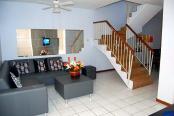 2.0km North of Victoria Street Market
4 Isabella Gardens is a lovely 3 bedroom (6 sleeper) duplex in 7th Avenue, Morningside, Durban. It is within walking distance to Greyville Racecourse, Avondale Spar, Argyle Road Spur, Florida Road with all its pubs and restaurants.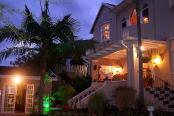 2.1km North West of Victoria Street Market
Acorn Bed & Breakfast in Durban, an oasis of graciousness and tranquility in Durban's exclusive Berea, has every modern convenience, yet retains the old-worlde impeccable service and style of yester-year.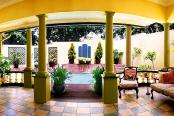 Sleeps: 36 in 12 units/rooms
2.2km South West of Victoria Street Market
Our home has been lovingly adorned with many antiques from this period. All 7 en-suite double rooms are air-conditioned and tastefully furnished with your comfort in mind. Some rooms have their own private court yards and all have TV, hostess tray...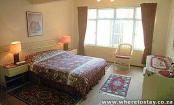 Sleeps: 15 in 3 units/rooms
2.3km North East of Victoria Street Market
Penney Holiday Flats, budget accommodation, only 1 minute's walk to Durban's main beach area, making it ideal accommodation for holiday makers looking for sun, sea and sand.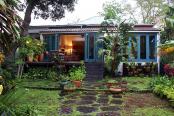 2.3km North of Victoria Street Market
Madeline Garden Apartment lies in the hub of Durban's sub-urban street life (one street away from Florida road and Lilian Ngoyi (formerly 'Windermere') road.