Accommodation Listings Near St. Bernard's Peak Mountain Lodge, Lower Berg Foothills
Nearby Listings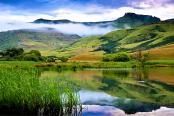 Sleeps: 33 in 4 units/rooms
1.9km South East of St. Bernard's Peak Mountain Lodge
Lake St Bernard is situated on the St Bernards Peak road off the R617 in the Southern Drakensberg. The 68 hectare lake is on a privately owned farm that is home to many species of buck and wildlife.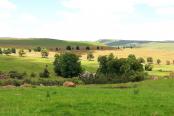 7.6km South East of St. Bernard's Peak Mountain Lodge
Accommodation is provided in 3 bedrooms with double beds and a recess with a single bed. One of the bedrooms also has an additional 2 single beds. The cottage can sleep up to 9 people. Two full bathrooms, one with a shower are included.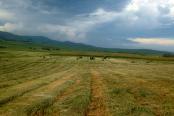 11.7km South East of St. Bernard's Peak Mountain Lodge
Krom Drift Cottage is suitably named for its location is hidden within a majestic forest on Kromdrift Farm. The cottage enjoys a lush flower garden with a busy bird life. The accommodation has been newly refurbished